Our company designed a pressure monitoring device for an oilfield service company to provide pressure monitoring during well stimulation process.
Since imposed sanctions limited delivery of oil and gas industry service equipment to Russia, one of our partners faced serious problems performing well maintenance services and contacted us to offer a common project to substitute the unavailable device. The project included development of design and production work order for device commercialization.
UNISCAN RESEARCH was responsible for development of technical and design solutions to provide a reliable ongoing operation of the device under severe Siberian conditions. Our partner's field of responsibility was to develop specifications and provide a field test of the device on a production well.
Device computing part was based on the multifunctional and highly accurate CompactRIO controller (National Instruments). Thanks to its open embedded architecture with small size and extreme ruggedness, this controller completely matches functional requirements to software and service environment of the device.
Based on CompactRIO controller, our company developed the core code of monitoring device able to provide highly accurate measurements using four sensors including an option of data transmission to customer's equipment for data analysis and processing.
Considering severe environmental conditions of its use, engineers designed a waterproof and anticorrosive device casing made of aluminum alloy. The designed casing was tested and proved to provide an excellent protection of the device under extreme temperatures and its resistance to aggressive substances (acids, oil, solvents).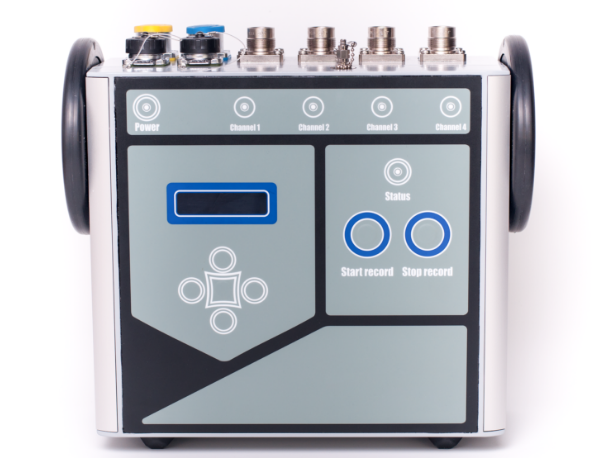 After four months of work, UNISCAN RESEARCH handed over two prototypes of the device to the Customer for testing and debugging.
The Customer tested one of the prototypes on a production well providing an ongoing feedback on work of the device to our developers within several months. The received feedback helped to quickly fine-tune electronics and software of the device.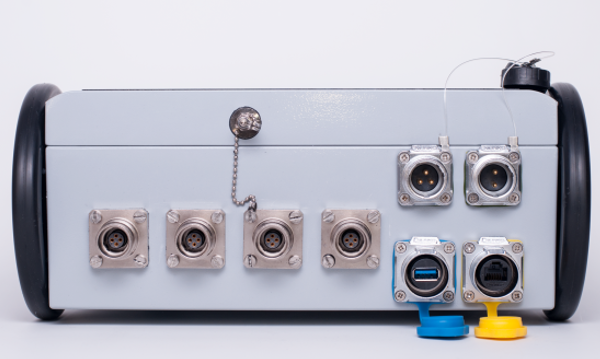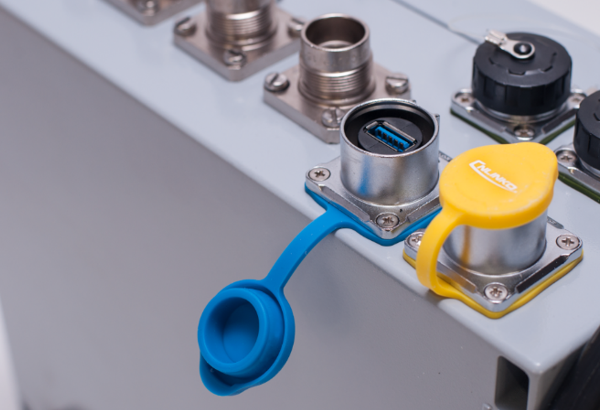 This project is one more example of a successful collaboration between a Customer and UNISCAN RESEARCH team.
After field testing has been completed, the Customer received two full-featured devices and a set of design documents for commercialization of the device.
Technical Leads — Konstantin Manko, Alexander Borisov
Manager — Sergey Serebryakov
Design engineer — Alexey Avtushenko
Programmer — Konstantin Kizyakov
Electronic Engineer — Alexander Afonin
QA Engineer — Nikolay Astafyev
In cooperation with TION company, we developed an unattended air monitoring station
We got a request to redesign a knee prosthesis and have developed its serial production process.
The solution for quick and accurate aluminum profile geometry control.