We developed a remote-operated compact ground vehicle for reconnaissance and demining purposes.
Today, robotized solutions are broadly used by security forces for safe demining. Robots significantly differ in size, functionality and design. The cost of such robotized solutions starts with several million rubles, which is quite expensive. Moreover, there is a high chance that the robot will be dramatically damaged when in use. These factors are a constraint for their active use. To solve everyday reconnaissance and mine clearance missions, special forces personnel need easy-to-use, narrow focused and cost-efficient robotized solutions. The market lacked such vehicles and we decided to change the situation.
After having discussed the scale of the future vehicle's functionality with representatives of the Russian National Guard, we've launched the project. The first version was designed in about 6 months. The vehicle was mounted on the 6х6 wheeled chassis and equipped with a manipulator capable to transport and lay up to 500 g of payload.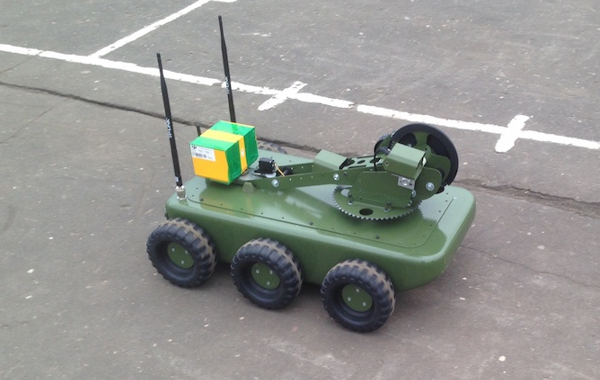 We presented the vehicle to experts of the Russian National Guard and continued to work on the project. Soon we got a new improved version of the vehicle capable to deliver a payload of up to 1.5 kg and equipped with a video cam allowing examining suspicious items onsite.
Robot participated in a military show, and 2016 it took part in competitive test of robotized solutions. Representatives of the Russian Ministry of Defense evaluated real abilities of robots to overcome different obstacles, to perform cross-country run, to travel up and down 35 and 45 degrees slopes. Our robotized solution showed excellent results for solutions of its class and fascinated everyone with its simple design and high-performance characteristics.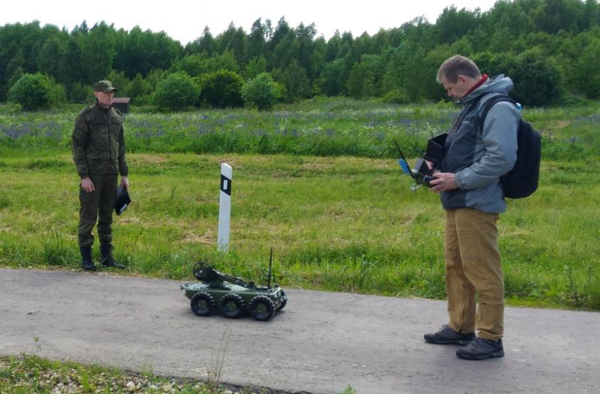 The project team managed to build a small-sized robotized manipulator capable to complete specific reconnaissance and demining missions. We also developed the full set of design documents for commercialization of the device. The developed vehicle successfully passed all tests and was introduced into service by Russian National Guard. The first 20 robots have already been delivered to the National Guard of Russia in 2018.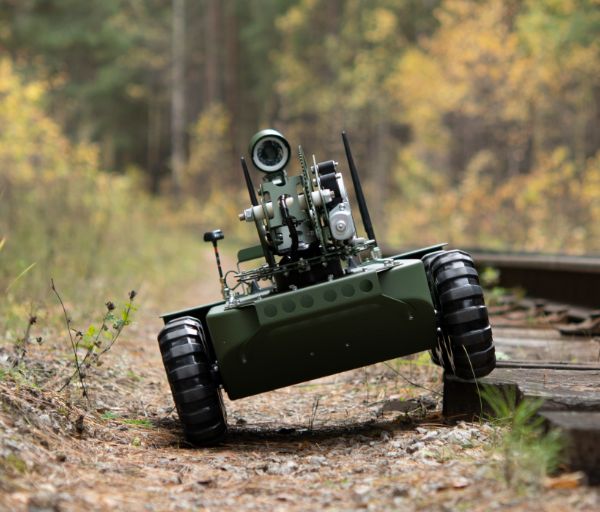 Technical Lead — Denis Fomenko
Manager — Maxim Khokhrin
Programmer — Alexander Chigishev
Electronic Engineer — Alexander Chigishev
Design engineer — Elena Efimova
Techwriter — Ludmila Hohlunova
B2G documentation — Leonid Stankevich
This is a battery-operated wireless security system that helps to protect the national boundaries from unauthorized intrusions.
We developed a portable security system with unique performance characteristics meeting the highest requirements set by military and security forces
UNATTENDED TERRAIN MONITORING SYSTEM (UTMS). The system is designed to prevent illegal and terror activities on critical infrastructure objects.