UNATTENDED TERRAIN MONITORING SYSTEM
customer: Proprietary solution
UNATTENDED TERRAIN MONITORING SYSTEM (UTMS). The system is designed to prevent illegal and terror activities on critical infrastructure objects.
One of the problems that appear when arranging security of trunk gas pipelines are their long distances and absence of any infrastructure, which results in inability to arrange full-time surveillance. Consequently, gas pipelines often become a target of terror attacks and illegal off-takes.
As our company has already had extensive experience in the development of unattended security systems, we decided to take on the development of an expert unattended surveillance system. The first version of the system based on seismic motion sensors was presented in 2013.

UTMS' first version
Industrial tests showed that seismic alarms alone do not provide enough information to take a decision, as the source of such alarms can be both trespassers and ordinary mushroom hunters happened to get to a secured area. That is why our next step was to develop a photo register that would trigger upon a seismic alarm.
The second version of the system was developed in 2017 that included improved seismic sensors, a compact photo register, repeaters, and an operator's tablet. Photos of intruders are saved to a flash memory and downloaded to the tablet when an operator visits the secured area. Data can also be received wirelessly without demounting or decamouflaging sensors.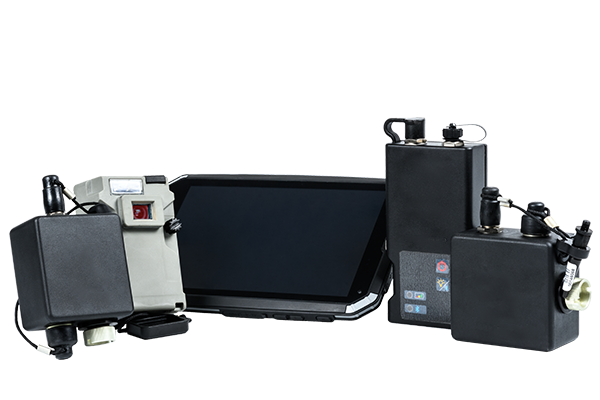 Today UTMS has been extensively used at the facilities of such big companies as Transneft, Lukoil-Uzbekistan and Rosatom (State Atomic Energy Corporation). Oursystem is being tested by the Russian State Border Service in the interests of national security agencies.
Future
Our company works in cooperation with GEOSCAN Company to develop a UAV that will be able to collect data from several deployed UTMS systems when flying along a gas pipeline. Use of a UAV will significantly reduce the time of data collection and cut transport expenses.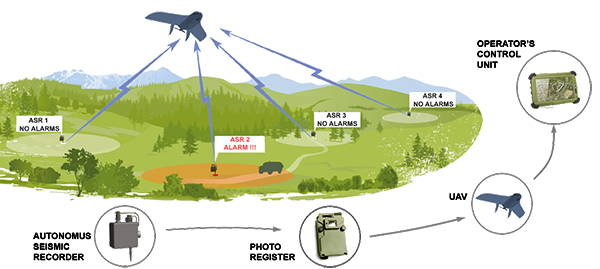 UTMS can also be used to provide temporary protection of critical transport routes, ensure national economic safety (prevention of smuggling, poaching, etc.) and accomplish other missions of national security agencies.
Manager — Maxim Khokhrin
Technical Lead — Pavel Karavaev
Programmers — Andrey Bykov, Alexey Fateev, Vadim Bonert
Electronic Engineers — Sergey Antonenko, Anton Abornev
QA Engineer — Mikhail Chemyakin
Design engineer — Alexander Shamov
B2G documentation — Leonid Stankevich
Techwriter — Ludmila Hohlunova
Our company designed a pressure monitoring device for an oilfield service company to provide pressure monitoring during well stimulation process.
In cooperation with TION company, we developed an unattended air monitoring station
We got a request to redesign a knee prosthesis and have developed its serial production process.