We got a request to redesign a knee prosthesis and have developed its serial production process.
Representatives of ORTOS company, one of the biggest Siberian prosthesis production and rehabilitation centers (Berdsk, Novosibirsk region), came to Uniscan Research team with a request to redesign one of their products. We had to give a new look to the MK-020 knee prosthesis by keeping its initial performance capabilities.
At the time, the existing knee prosthesis looked in the following way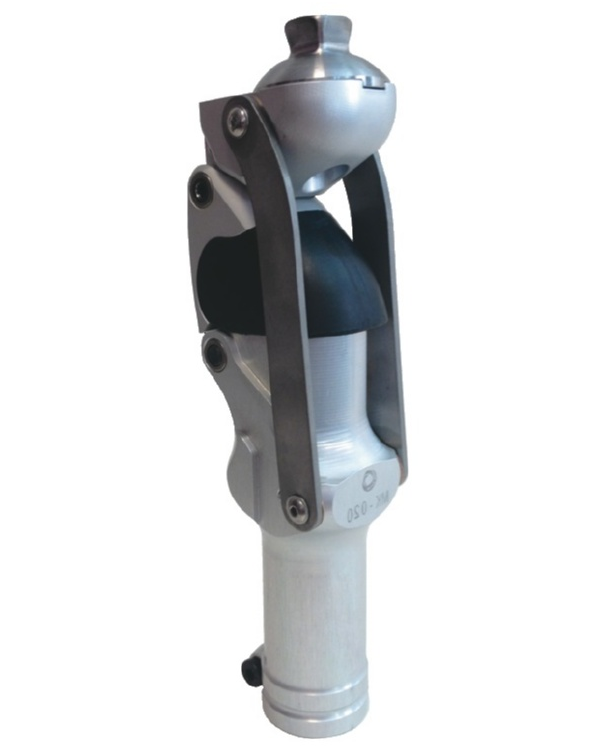 The team of designers, product and manufacturing engineers presented a new variant of the knee prosthesis providing all initial mechanical and functional capabilities.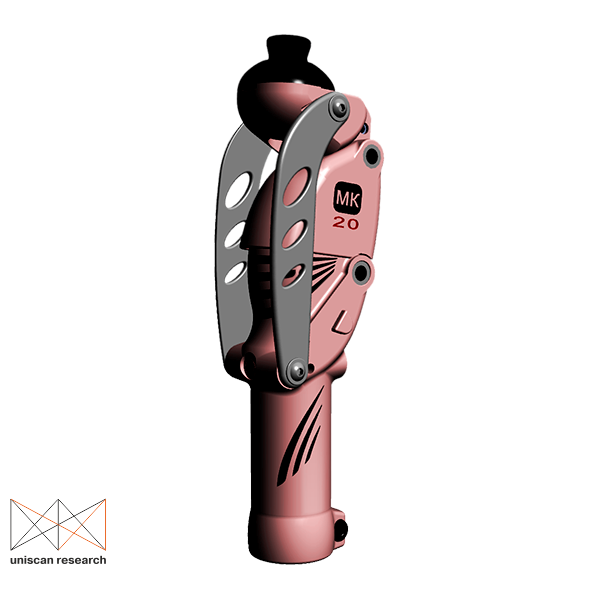 The presented prosthesis version can be manufactured by using the existing production facilities of ORTOS company with its price going up by only 10%. Uniscan Research team has carried out the full range of services from product sketches to the prototype sample. We have selected the best possible materials, carried out manufacturing, assembly and testing. As a result we got a ready for use prototype of the MK-020 knee prosthesis: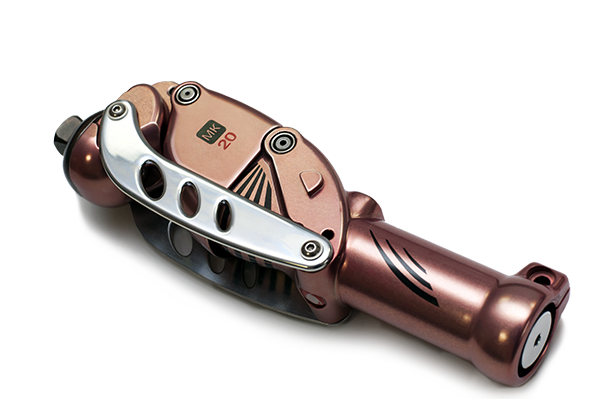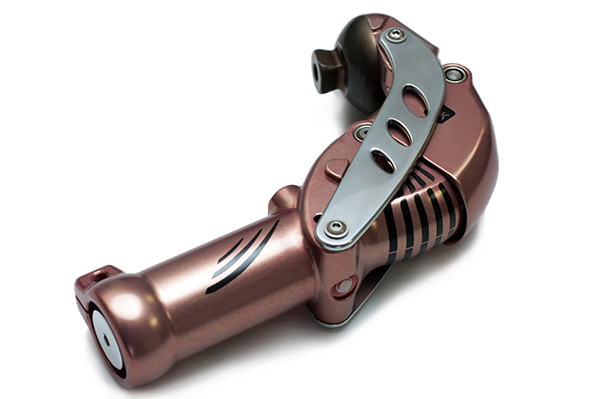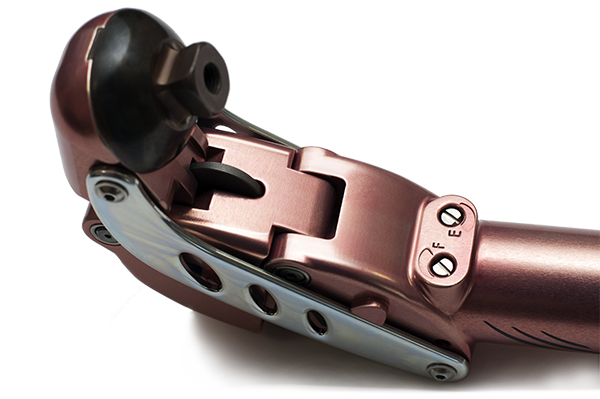 Also, we have provided the client with the full package of design documents, a detailed manufacturing and assembly process description, a list of contractors and material distributors to launch manufacturing of the product.
Manager — Anton Ryadinsky
Technical Lead — Alexey Avtushenko
Дизайнер — Aleksandr Mokrienko
Analyst — Anton Zaharov
The solution for quick and accurate aluminum profile geometry control.
Perimeter security solution: a compromise between the detailed path and nonvector alarm.
New microwave sensor for UGS Mk2 system ensures security in difficult seismic and/or weather conditions.