In cooperation with TION company, we developed an unattended air monitoring station
Environmental monitoring stations are used to follow changes in air pollution level indoors or outdoors. In today's cities these data play a central role in environmental monitoring of industrial and construction facilities to predict ecological situation and build recreational facilities. Technically, the most difficult task is to detect dust and black carbon particulate matter less than 10 µm in diameter (PM2.5 and PM10). These particles are harmful to human respiratory system and may cause severe respiratory diseases and even lung cancer when breathed in high concentration. Getting accurate data on air pollution in the monitored area is possible only if you use a distributed system made up of great number of sensitive detectors delivering data in real time mode. To top it off, each dust sensor has to provide unattended operation under different conditions and ensure easy installation on any type of surfaces, minimum maintenance and weather resistance (downpour, stormy wind, frost up to minus 40 °C). One of the challenges when performing the dust monitoring is the data accuracy decreasing with the long-term usage of the sensors. This effect is caused by the unavoidable clogging of filter and air duct of the sensor. Filter clogging, especially when speaking about problem areas, results in the need to provide regular sensor maintenance which requires high labor input when maintaining a large sensor system. Today's market does not offer a ready-to-use solution able to solve the above described problems of sensor operation under severe Russian weather conditions. The main problem is low weather resistance of the optical dust sensors, that stop working even at slightly negative temperature. The market offers alternative solutions, such as portable environmental labs and stationary weather stations equipped with a great number of different measuring tools. However, their high cost, redundant functionality and big size do not allow using them to build a large city monitoring network. The absence of a ready-to-use solution in the market resulted in the need to develop our own air monitoring stations.
Development of an unattended station capable to work throughout the year under Russian weather conditions and be cheap enough to be mass produced is a real technology challenge. Within the first 6 months we managed to develop and build the first pilot batch of CityAir 1 stations. These were simple and reliable stations for air, temperature, humidity and pressure monitoring. The first version of devices was equipped with a multipurpose attachment system to install stations on buildings and masts.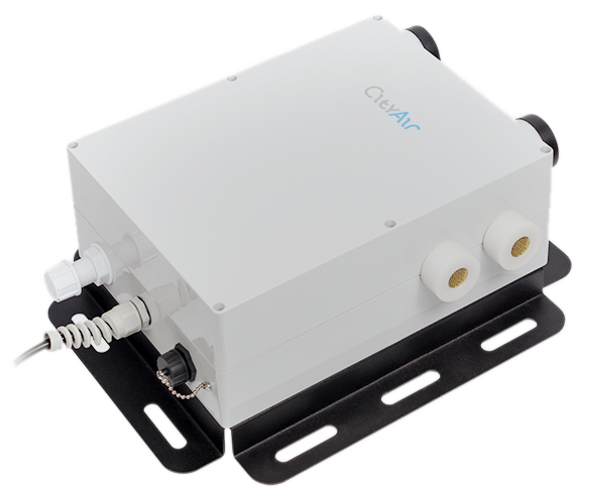 CityAir 1 station (v. 1.0)
We equipped the dust sensor with the duplicate system of sensors, air ducts and cleaning filters to increase reliability of CityAir 1 stations in areas with the high level of air pollution.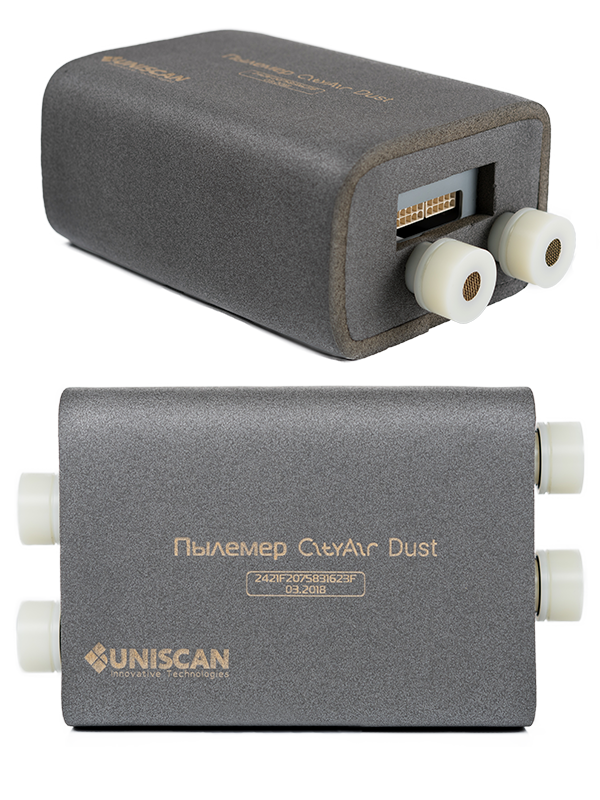 Reusable replaceable PM-sensor CityAir Dust
The duplicate system ensures stable operation of the device in case of the main system clogging, while automatic monitoring of sensors guarantees enduring accuracy of measurements.
In 6 months we delivered another 20 improved CityAir 1 stations with the new casing design. New stations were completed with the system of atmospheric sensors protection and a connector for additional measuring tools connection.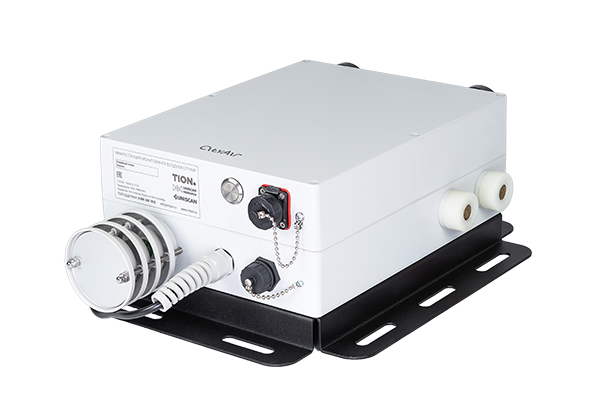 CityAir 1 station (v. 1.5)
CityAir 1 station is equipped with the standalone power supply, GSM modem and a Wi-Fi transmitter. Correct operation of the station at negative temperatures is secured by the air duct heating system and casing heat insulation.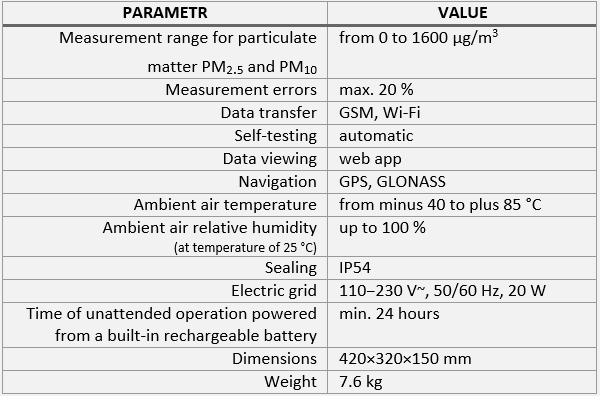 Within a short period of time we managed to develop and start mass production of CityAir 1 Unattended Air Monitoring Station. Today, CityAir stations developed by Uniscan-Research team in cooperation with TION company monitor quality of air in Novosibirsk city.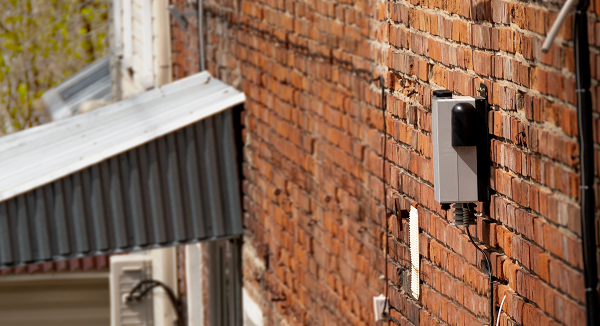 Optical dust sensors (CityAir Dust) are tested to get the type approval certificate and get enrolled in the Rosstandart measuring devices register. As time goes on, we plan to improve station functionality and complete the device with air pollution sensors capable to detect toxic gas (СО2, H2S).
To simplify annual maintenance and measuring equipment calibration, we plan to develop a procedure to quickly replace the optical dust sensors without dismantling the whole air monitoring station. The optical dust sensors will be replaced as quickly and as easily as an ink cartridge in a printer.
Product Owners — Aleksei Lukashov, Pavel Karavaev, Anton Ryadinsky
Manager — Sergey Serebryakov
Testing, debugging — Alexander Sterinovich
B2G documentation — Leonid Stankevich
Design engineers — Konstantin Kurilskij, Denis Fomenko
Programmers — Ignat Voroshilov, Alexey Fateev
Techwriter — Ekaterina Zakoryuchkina
Electronic Engineer — Anton Abornev
Analyst — Anton Zaharov
We got a request to redesign a knee prosthesis and have developed its serial production process.
The solution for quick and accurate aluminum profile geometry control.
Perimeter security solution: a compromise between the detailed path and nonvector alarm.